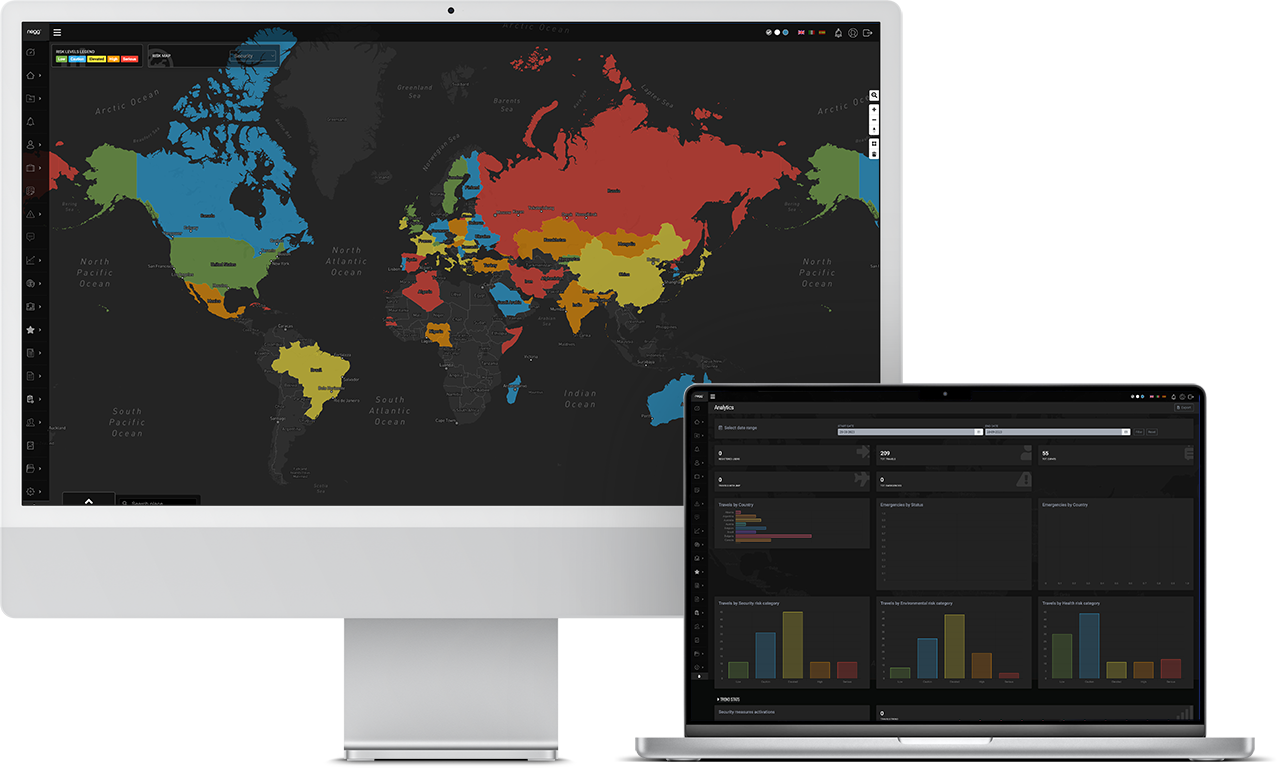 Centralized system for monitoring staff travel
---
Our Travel Security Platform allows you to organise, manage and monitor your travelling staff 24/7, wherever they are, send and receive personalised alerts, offer logistical support and assistance when needed.
Automatic monitoring
Risk assessment
Real time alerts
Logistic support
Statistical analysis
Automatic monitoring
The platform can be integrated with the main global distribution systems (GDS) and with travel agency software and monitors all staff movements in real time.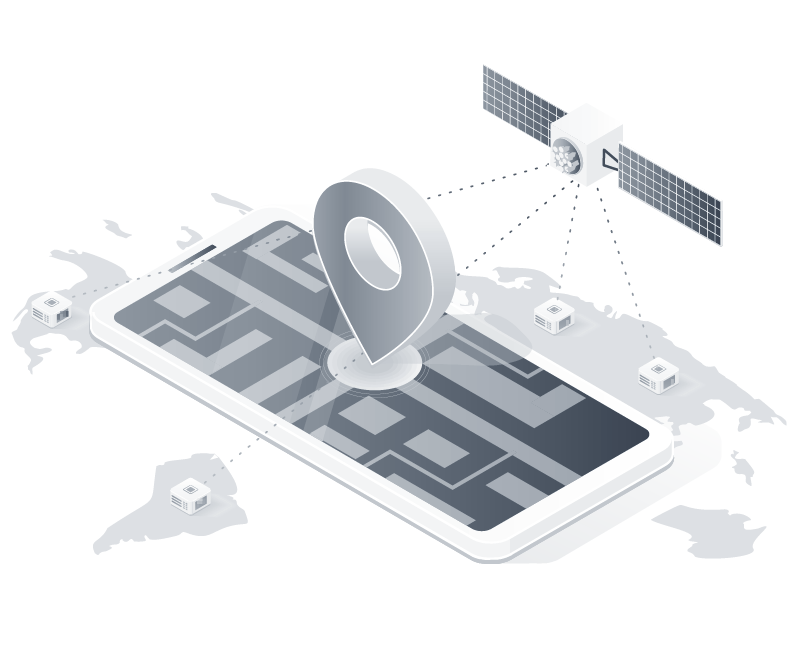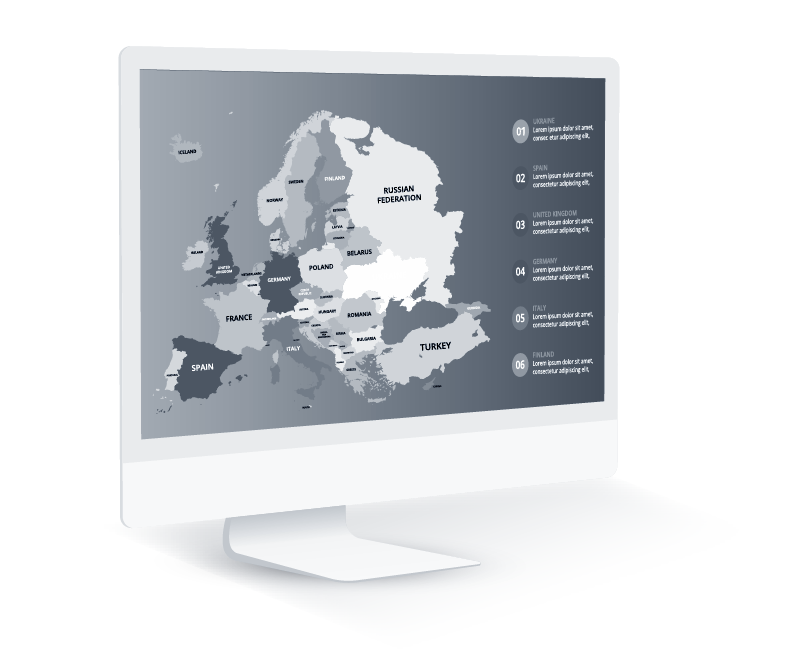 Risk assessment
Country and location fact sheets can be created, with up-to-date information on health, environmental, political and security events. This allows you to plan a trip taking into account the possible threats associated with one or more countries.
Real time alerts
The platform receives and manages in real time all the alerts sent by travelers via the app, sorting them to the various operators for immediate emergency management.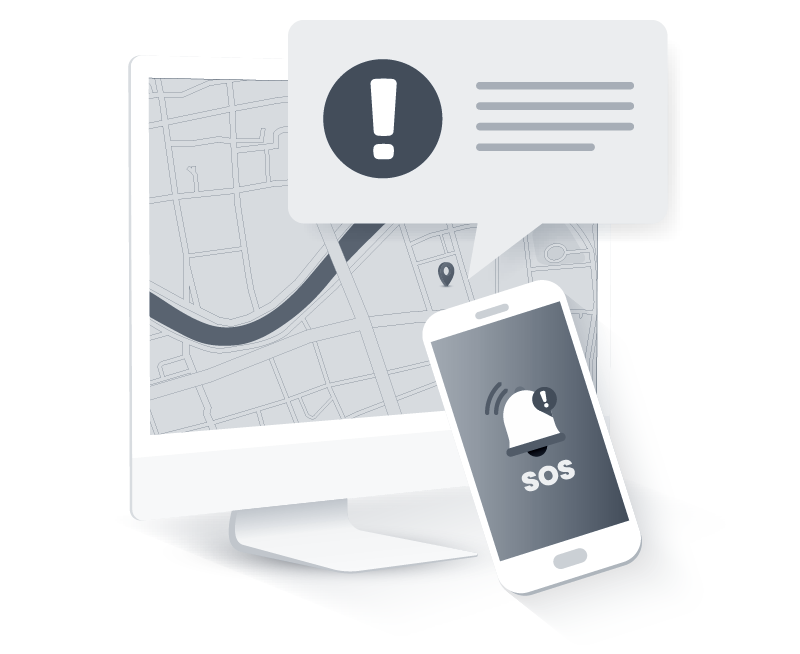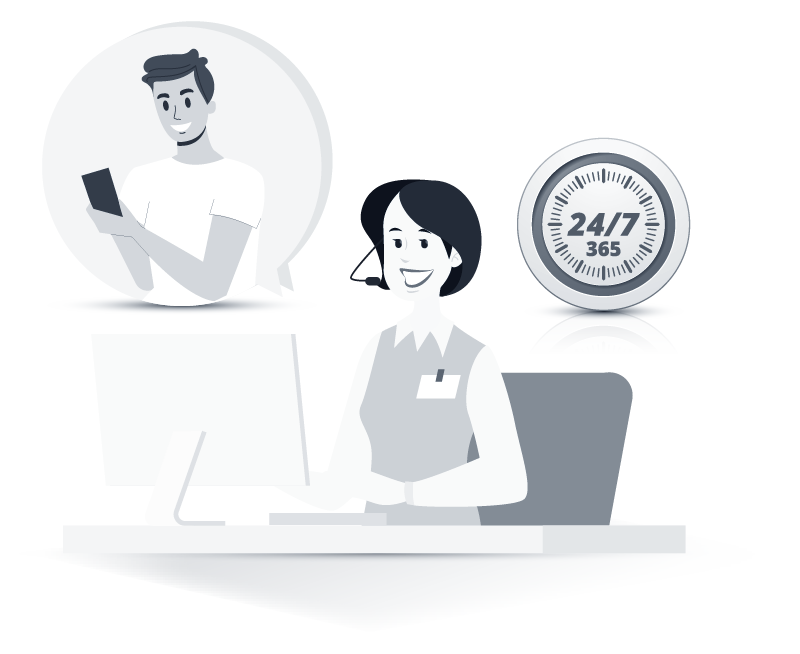 Logistic support
Possibility of interaction with an operations centre, which will receive requests from employees and provide logistical support and assistance when needed.
Statistical analysis
The system is able to keep track of all operations carried out, in order to monitor the functioning of the platform and obtain detailed statistical reports.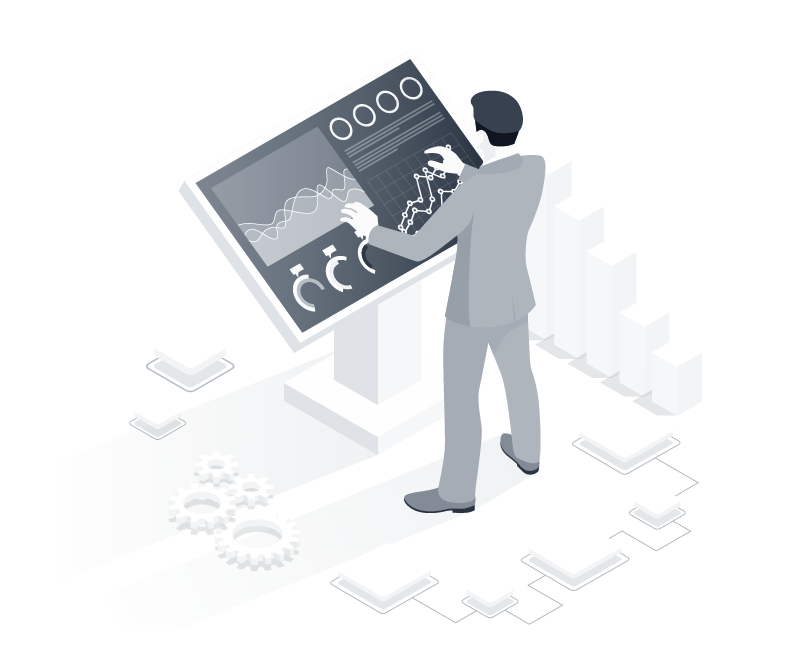 Other features
Points of interest
Map of points of interest (PoI) available to employees via the app.
Integration
Can be integrated with third-party systems, via API and data import/export.
Risk index
Country-associated risk indices for adequate travel planning.
Multilingual
You can set the platform in any desired language.
Beacon
Through the "Beacon" tracking function, the employee can report his or her position to the operations centre in real time.
Travel check-in
Essential function to keep track of the journey along all the stages, and ensure the traveler's safety.
Warning sending
Quickly sends emergency messages to the management center in case of critical situations.
Operative support
Possibility to contact the emergency center 24/7 to request any kind of support during the trip.